Meets weekly on Tuesday's @ 6pm
Meets @ Valley Vegas Church in the REC
Open to all.
This is a time to come together to pray for our church, our city, our friends and family or receive prayer and for the laying of hands for healing.
Meets weekly on Thursday's @ 7pm
Weekly support for men and women who are recovering from destructive habits.
HealingStrong Cancer Support Group
Time: 5pm, every 2nd Tuesday of the month
Where: Online via Zoom (button to join below)
HealingStrong's mission is to connect, support, and educate individuals facing cancer and other diseases through strategies that help to rebuild the body, restore the soul and renew the spirit. HealingStrong's purpose is to address the needs of our body, soul and spirit to find true healing and wholeness by creating community groups in person and online. Visit HealingStrong's website for more info:
https://healingstrong.org
*You will need to copy and paste Meeting ID and Passcode below to join the Zoom:
Meeting ID: 839 6153 0588
Passcode: 778123
Prone To Wander Hiking Group
Saturday March 5 @ 10:00am
Email for details
or DM @sraysunshine on Instagram.
Meets @ Valley Vegas Church in the Sanctuary.
Monthly, Monday's @ 6:30pm
Enjoy food, fellowship with other ladies and a powerful word. Typically 60+ in attendance.
Visit
Events
page for our next scheduled event.
Emotional Healing Prayer Ministry
Charleston Blvd./Cimarron cross streets
"Trading Pain for Peace " bible study, worship and prayer for ages 18 to 35
*This group is temporarily postponed.
Meets @ Valley Vegas Church
Share recipes, cooking ideas and prepare and serve food for various events related to church activities, all in the name of Jesus!
Contact for more info: 702-770-4871
Meets @ Valley Vegas Church
The power of God's word to transform the hearts and lives of women, the need for women to connect with other women.
Women, Single or Married 18+
*Contact for location information
Meets weekly on Friday's from 6:30pm-8pm
Bible study, fellowship and service projects.
1st Friday's of the month, 10am - noon
A group for mommy's and kiddos to come play and spend time together. An opportunity for moms to meet other moms from the church with the goal of friendship and community.
Weekly | Saturday | 9:30 am - 10:00 am
Meets @ Valley Vegas Church
Saturdays after Women's bible study.
Grab your chair put on comfortable clothes and follow along, all for the Glory of the Lord.
"For God bought you with a high price, so honor HIM with your body." 1 Corinthians 6:20
30 min chair aerobics class to elevate your heart rate and keep it up for a set period of time. You will build endurance and strengthen your heart. You will remain seated, throughout the workout. We will be doing bicep curls, leg raises, and all kinds of strengthening exercises.
Emotional Healing Prayer Ministry
Leader: Evangeline Galope
Charleston Blvd/Rainbow cross streets
Trading Pain for Peace bible study for women age 35+
*Does not meet on nights of Monday Night Connect.
Meets @ Valley Vegas Church in the Kids Ministry area
Get strong/Lose Weight! Women Only Boot Camp every Saturday at Valley Vegas. Just 30 minutes of bodyweight moves combining strength, cardio, core and flexibility. Feel free to move at your own pace - nobody gets left behind! Just bring your best, put in some sweat and have fun. All ages and fitness levels are welcome! Online option also available from your home. Pls. contact me if you have any questions or if you want to make sure this class is right for you.
Meets @ Valley Vegas Church
We are here for the men that are tired of sitting on the Spiritual sidelines. Christian men that want to further their walk with God, love motorcycles and have a heart for the homeless community.
Our calling is simple: we are here to disciple men to have a daily word and prayer time and to support the homeless community with socks and water during our outing. We hope that means a closer relationship with God, fellowship with our brothers in Christ, and helping the homeless community know Jesus!
Meets @ Valley Vegas Church in the Café
Meets weekly on Saturday's @ 8am
The power of God's word to transform the hearts and lives of men. The need for men to connect with other men.
Call or email for more info:
702-301-5496
Paintball-Men & Women 18+
Meets last Saturday of the Month 5pm-8pm
Call or email for more information and to sign up!
Meets @ Valley Vegas Church
Every other month on Mondays @ 6pmCheck
Events
page for next event.
Fellowship with other men, free dinner, fun activities and an encouraging message or testimony from a guest speaker.
Call or email for more info:
702-254-2251
Men, Women, Couples, Singles-with kids
Leader: Julia Zavala-Jackson
2nd Friday of the month @ 7pm
Food, fellowship, worship, prayer and Bible study.
Call or email for more info:
725-221-8561
Leaders: Jerry and Kat Johnson

Rancho and Vegas Dr. cross streets
Twice Monthly | 2nd and 4th Saturday | 6pm-8pm
Potluck, bible study and worship.
Email for more details or to sign up:
Leader: Jonathan Carpenter

Meets weekly on Tuesday's @ 6pm
Fellowship, worship, the word.
Open to all high school age youth.
Email for more more info and for location: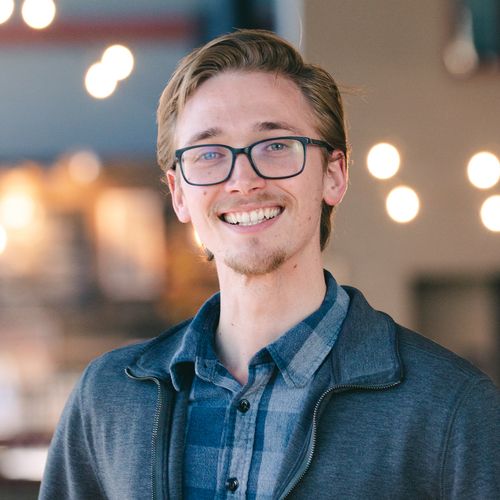 Leaders: Rick Peterson, Charles Tucker and Tania Anchondo.
Meets every other Friday.
Please DM @refinevegas via IG for more information and address.
Let us know if you have comments or questions about Life Groups.